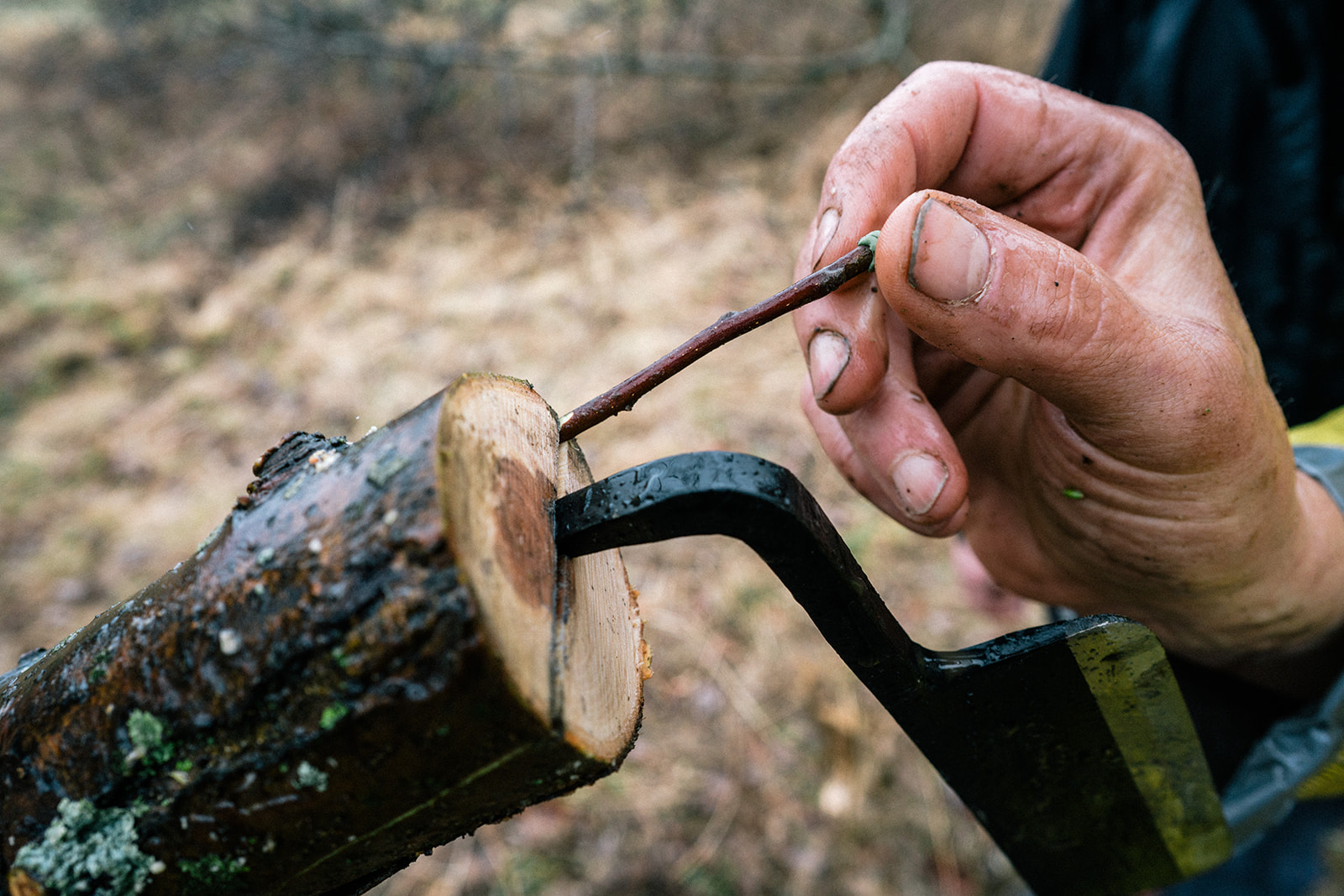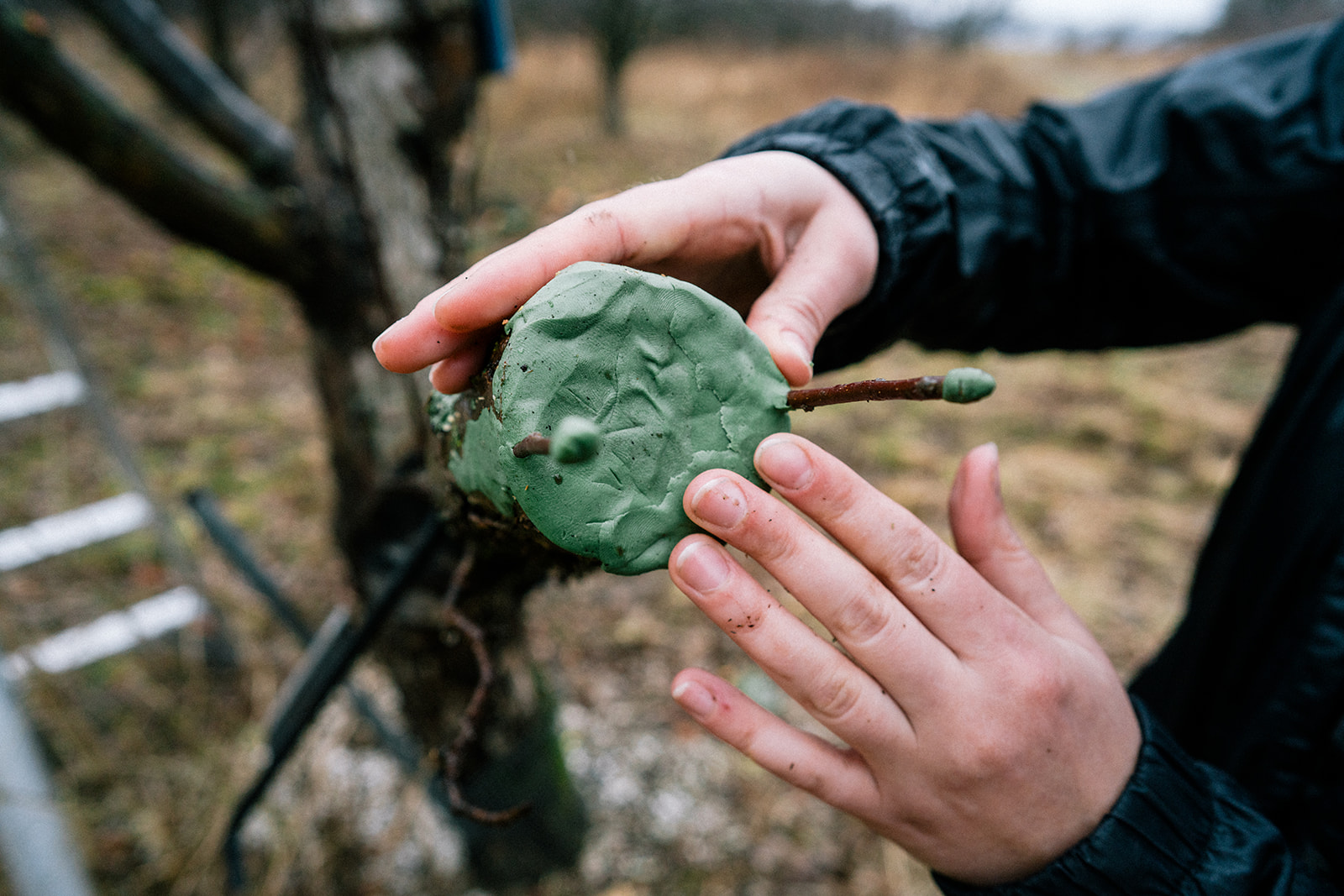 Old apples offer a striking catalogue of flavors (apples tinged with nutmeg and riesling, mango and nuts) and colors, intriguing qualities that have been trampled in the rush to breed apples brimming with sugar and red pigment.
- Michael Pollan, The New York Times
The apples of America's early cider tradition, lost for a variety of reasons, are not hard to find in Vermont - once you know what you're looking for. Though far less numerous than they once were, the trees materialize around every bend, and over every hill, hiding in plain sight. To us, these trees represent a door to another time, and the basis for superior cider.
In the fall of 2013, and each subsequent harvest, we set out to find some of these trees. We have sampled thousands of apples, fermented cider from over 150 unique trees, and selected eleven varieties to propagate. We have grafted these eleven varieties to over 1,000 trees, marking the beginning of our "Lost Apple Orchard" at Colin's farm and with our partners, Sunrise Orchards and Windfall Orchard. Each year we continue to harvest, graft, and plant trees in an effort to expand our source of Lost Apples.
If you love our Lost and Found Cider
be sure to check out our Cider Club!
Lost Apple Registry
Do you have lost apples on your property? Would you like them to be a part of our project?? Then please fill out the form below and we'll be in touch.